How to set up your BuildingGreen team
We're happy to have you on board! Your BuildingGreen Team is now available for setup.
Go to your profile, where you will find the TEAM MANAGEMENT section in the left side bar. Click on Team Members.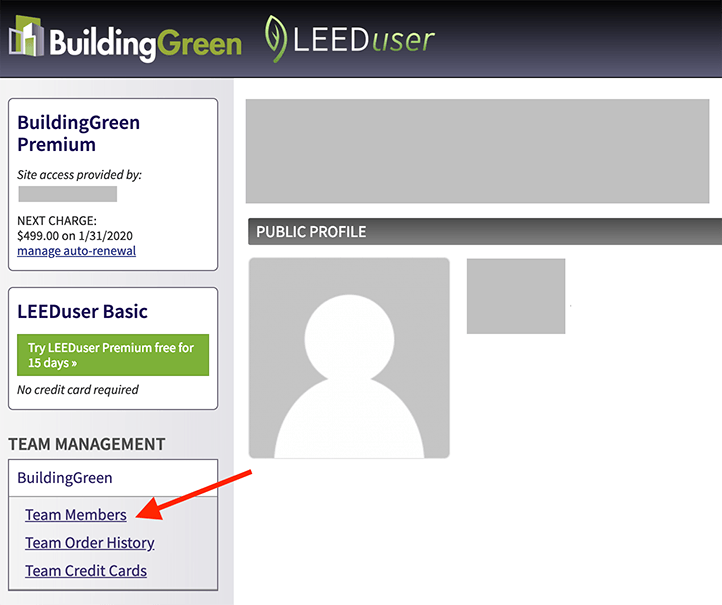 TO ADD MEMBERS:
You can invite up to 9 more colleagues for a 10-person team to start their Premium Team Member access. If you purchased a larger team, you can add 19 colleagues for a 20-person team, or 29 colleagues for a 30-person team.
After clicking on Team Members, look for the box labeled "Invite users to"
In that box, add the email of each person you wish to invite, on separate lines.
Note: Do not hit Return/Enter (adding a blank line) after the last email address in the "Invite users to" box.
Then click the Invite Users button.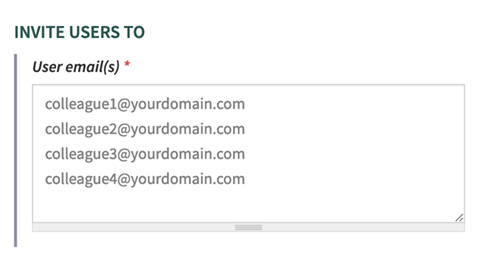 Colleagues new to Buildinggreen.com will be sent an email invitation with an access link to set up their Member Profile and login. They must use this link to complete their profile and be added to your team.
Note: Please contact your invitees who are new to Buildinggreen.com directly, after you have added them to the group, to confirm that they received their Team invitation from customersupport@buildinggreen.com.
Colleagues who already have a Member Profile at Buildinggreen.com will receive notification that they've been added to the group membership. Their access to premium content begins on their next login.
TO SET UP AUTOMATIC CEU REPORTING
Click on the Continuing Education section in the left sidebar of your profile. Be sure that you (and your team members) record your accrediting agency ID numbers (GBCI, AIA, etc) so that we can automatically report any CEUs you earn through us.
HELPFUL THINGS TO KNOW ABOUT YOUR TEAM MEMBERSHIP
Access anywhere: Your Team Members can access Buildinggreen.com on any computer in any location using their personal login.
Re-assign member slots: It's a simple matter to remove someone from the Team and re-assign that "member seat" to another person whenever you need to do so. Click on the "Team Members" section in the left sidebar of your profile, scroll down the member list until you find whom you want to remove, then click Remove.
Change leader: If you ever need to transfer the Team Leader role to another colleague, just contact us and we'll arrange that for you.
The customer service team is here to help you make the most of Buildinggreen's resources, so please don't hesitate to contact us if you have questions or need other assistance.