Live Webinar
Green Building Market Navigation for Product Manufacturers
This webinar took place on Tuesday, October 27 2020
"We can't build sustainable buildings without sustainable products" –Nadav Malin.
If you don't spend your "day-to-day" in the healthy materials space, it's hard to create strategy and align your company to meet your customers' (what seems to be) ever-changing asks and project goals. This webinar is geared toward the building product manufacturer community (though all are welcome) and will provide the insight into the trajectories of the green building market, specific to the healthy materials economy.
Learn how to:
Navigate, implement, and leverage a successful sustainability program
Support your customer's green project goals
Utilize sustainability as a strategic business enabler
Presenters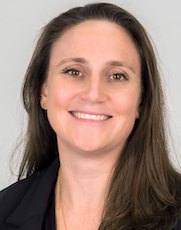 Annie Bevan is widely regarded within the marketplace as an expert in third-party verification and sustainable program development. Her current and/or previously held positions include Global Head of Sustainability at Superior Essex Communications, Technical Advisor for Materials & Resources at the U.S. Green Building Council, and Vice President of Certification Services at GreenCircle Certified, LLC.
Annie Bevan has over 15 years of experience working with organizations to develop processes, procedures, and standards to analyze and certify various sustainability claims in products, buildings, and manufacturing operations. She represents unique expertise in contributing to the development and robustness of numerous programs and is now working to create collaboration in the marketplace with a personal mission to streamline sustainability.
She is driven by a passion to create positive change through collaboration and is inspired by the interconnectivity of all things in both nature and business. Sustainability collaborator, facilitator, and visionary. Annie doesn't just want to talk about sustainable impact, she wants to facilitate action to create large scale change, using sustainability as a strategic business enabler. She enables positive change and market transformation through her company Sustainability Strategy and Management Collaborative, or SMS Collaborative for short.
Nadav Malin is the building industry's acknowledged go-to resource when you need a thoughtful perspective on the materials and design solutions that define sustainable building practice. As president of BuildingGreen, he oversees the company's industry-leading information and community-building websites BuildingGreen.com and LEEDuser. He served as executive editor of GreenSource magazine throughout its highly decorated seven-year run.
When the LEED rating system was just starting out, Nadav was tapped to lead its new Materials and Resources Technical Advisory Group, which he chaired throughout LEED's formative years. Nadav also facilitates workshops and consults on Integrative Process for building owners.