Live Webinar
Live Webinar: Introduction to Fitwel Certification
THIS WEBINAR PURCHASE AND REGISTRATION IS CLOSED.
Are your clients asking you about wellness? You're not alone. Employee health and wellbeing has been called the 'second wave of sustainability.' In this hour-long live webinar, GreenStep Education's Alex Spilger will walk you through Fitwel certification, including its requirements, lessons learned from Fitwel projects, and how Fitwel compares to other frameworks like WELL and LEED. We'll also discuss how to earn the Fitwel Ambassador credential. Bring your questions!
What you will learn in this webinar:
Overview of Fitwel requirements
The differences between Fitwel and other frameworks such as LEED & WELL
How to earn the Fitwel Ambassador credential
You can also earn continuing education credits for attending.
This webinar is part of our two-part Wellness Frameworks Webinar Series, covering WELL Certification and Fitwel Certification.
Webinar details:
One-hour live Fitwel Certification webinar with Q&A, presented by Alex Spilger
Tuesday, May 8, 2:30pm ET (11:30am PT)
Registration for the webinar is $65
($30 for BuildingGreen Premium Members)
About Alex Spilger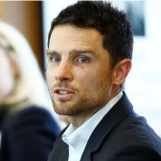 Alex Spilger is Founder of GreenStep Education and Senior Vice President at Cushman & Wakefield. He has consulted on over 100 diverse green building projects with clients including Google, Salesforce, Skype, GoPro and the Wharton School of Business. Alex is currently engaged with multiple WELL and Fitwel certification projects across the globe.
In addition to project work, Alex has taught over 300 green building workshops through organizations such as the U.S. Green Building Council (USGBC), the American Institute of Architects (AIA), the Sustainable Building Advisors Program and the Stanford Graduate School of Business. He was the first WELL Faculty to develop a curriculum and practice exams for the WELL AP exam, helping hundreds of professionals pass the test.
Alex is WELL Faculty, USGBC Faculty, Fitwel Ambassador, a WELL AP and LEED AP. He holds a B.S. in Civil Engineering from UCLA.