Spotlight Report
Passive House on Campus: Eight Exemplary Projects
Passive House has graduated—and it's going off to college. Over the years, the original Passive House Institute (PHI) certification system has branched out considerably to offer different requirements for different building types, such as offices, hospitals, schools—even swimming pools. There's also a considerably different standard in the U.S. administered by Passive House Institute U.S. (PHIUS).
Regardless of these differences, all Passive House buildings have to follow the same basic procedures. Delve into this BuildingGreen article covering eight case studies, where we document some of the complexities and some of the problem solving required for certifying to Passive House standards in an institutional setting.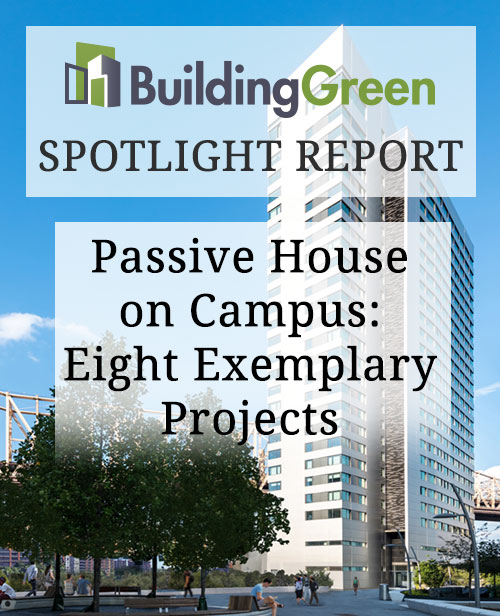 Buy it now for $39
If you're already a BuildingGreen Premium member, log in now to get the report for free.