Spotlight Report
The Potential of Prefab: How Modular Construction Can Be Green
The modular construction approach—in which a building's large-scale modularized components are prefabricated in an offsite manufacturing facility for rapid assembly onsite—is garnering an increasing amount of attention in the building industry. This is due in large part to the interrelated issues of the rising costs of traditional construction methods, the shortage of skilled construction labor in many areas of the country, and the worsening shortage of affordable housing.
This report examines potential benefits in-depth in order to provide the foundational knowledge and integrative understanding needed to realize these benefits through effective design and project management. As with any strategy promising to enhance a project's performance and sustainability, modular construction methods must be implemented correctly—informed by a holistic perspective and approach—to achieve the promised potential.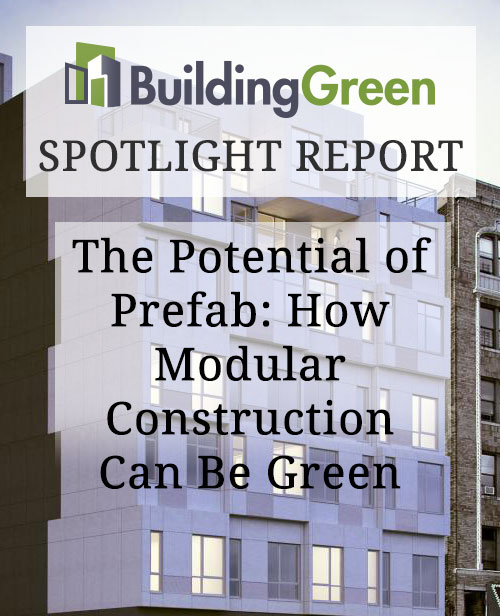 Buy it now for $39
If you're already a BuildingGreen Premium member, log in now to get the report for free.