Spotlight Report
Waste Not, Want Not: Case Studies of Building Material Reuse
The construction sector's take-make-waste approach to materials needs an overhaul. Materials and construction account for an estimated 11% of global greenhouse gas emissions annually. At the other end of the life cycle, demolition in the United States annually generates 90% of some 600 million tons of construction-sector debris. Getting trashed alongside are the cultural, economic, and environmental values those materials embody. Indications are, though, that this staggering, decades-long profligacy is about to change.
Reclamation and reuse of building materials can be a tough sell and hard to design for, but many project teams have learned to make it work. Learn how through five case studies of building material reuse, and also find out about emerging systemic solutions.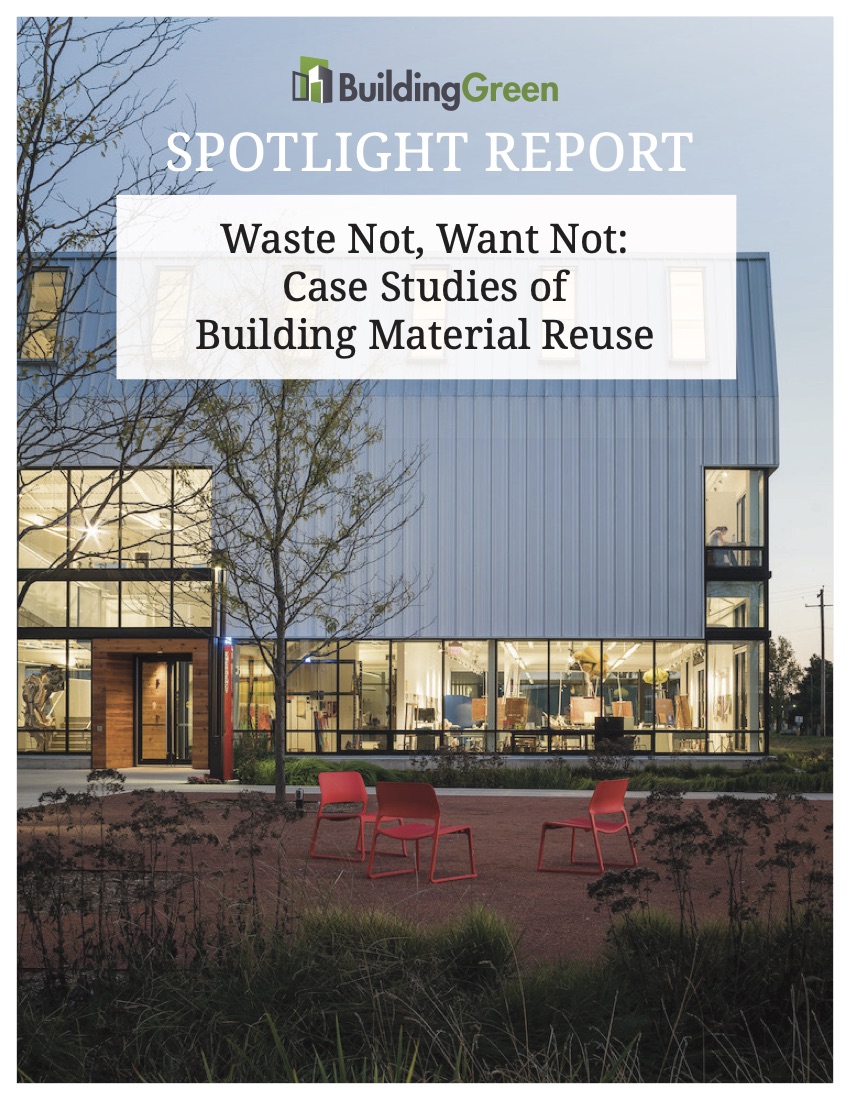 Buy it now for $39
If you're already a BuildingGreen Premium member, log in now to get the report for free.