Spotlight Report
Mass timber is lauded for being "climate smart"—meaning it helps mitigate climate change—because it stores carbon from the atmosphere instead of emitting carbon.
But is this true?
Some researchers are starting to suggest that we look deeper. They say that the traditional way of tracking the greenhouse gas emissions of wood products—through life-cycle assessment (LCA)—has flaws, and that we need to scrutinize various types of forestry practices in order to distinguish climate-smart wood from less climate-smart products (including net emitters).
This report looks at the assumptions behind LCA as well as newer research methods and suggests real-world actions you can take while the scientists work out their differences.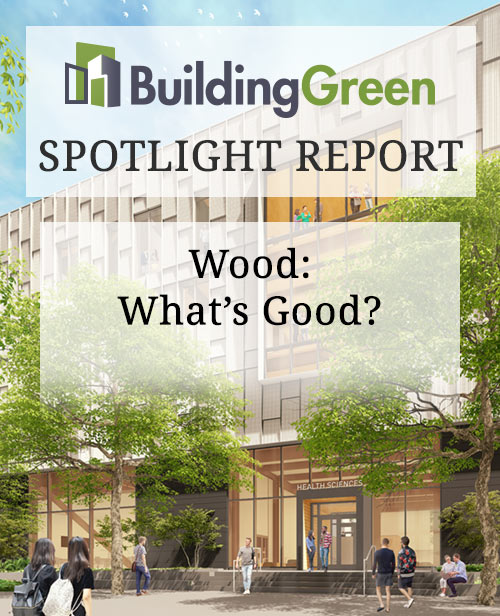 Buy it now for $39
If you're already a BuildingGreen Premium member, log in now to get the report for free.