BuildingGreen Team Memberships
Give your team access to the ultimate green resource for designers.
Is your team ready to increase its sustainability knowledge? A team membership allows colleagues to work and learn collaboratively. We offer 10-person, 20-person, and 30-person team memberships. Make BuildingGreen your team's all-in-one sustainability resource.
We provide:
Award-winning research and analysis
In-depth reporting on essential green building topics
Continuing Education Credits
Maintain your credentials for GBCI, AIA, and ILFI and have your credits automatically reported
Green Building 101
Technical information made simple, suitable for studio and client presentations
Green products and materials
Find sustainable materials within a comprehensive database of all brands
Pro webcast library
Watch and learn from industry experts
Mobile-friendly website
Read content on your phone while commuting, free from ads or popups
Pricing:
10-person team: $499/year
20-person team: $998/year
30-person team: $1,497/year
LEARN MORE ABOUT TEAM MEMBERSHIP
Interested in starting a BuildingGreen team membership? Fill out the form below and we will contact you via email.
What architects and designers are saying:
"I look to BuildingGreen to take an informed, scientific approach that looks at the cost benefit analysis relative to sustainability, durability, health, energy use, cradle to cradle analysis, etc."
"We have known the journalists at BuildingGreen and for decades they have been a trusted source of detailed product information without commercial bias. They keep track of trends in the green building industry and market and have become an excellent source of the latest information about innovations and breakthroughs as well as tried and true high-performance methods and products."
"BuildingGreen is the go-to source for all things green building — from product information, to in-depth information/articles on cutting-edge strategies/technologies to code information. To be honest, it's never occurred to me that someone would do a Google search when we have BuildingGreen at our fingertips!"
"A trusted independent third-party resource. The 'Consumer Reports' of green building."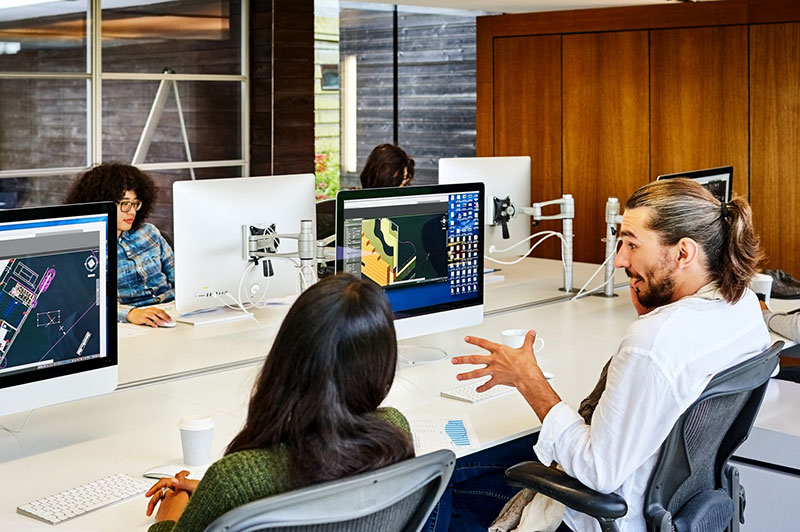 BuildingGreen is your go-to source for:
Architecture
Interior design
Landscape architecture
Engineering
Construction management
Our members include:
Bergmeyer Associates
BNIM/Elements
CannonDesign
Elkus-Manfredi Architects
GGLO
HOK
LMN Architects
Pelli Clarke Pelli Architects
SOM
WRNS
ZGF