Blog Post
LIVE Contributor: Alex Wilson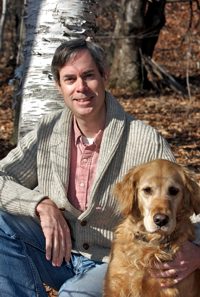 Alex Wilson is the Executive Editor of
Environmental Building News
. For more than 25 years Alex has written about energy-efficient and environmentally responsible design and construction. Prior to starting his own company in 1985 (now BuildingGreen, Inc.), he was executive director of the
Northeast Sustainable Energy Association
for five years; before that he taught workshops on the construction of solar greenhouses in New Mexico in the late '70s. Alex is author of
Your Green Home
(New Society Publishers, 2006) and coauthor of the
Consumer Guide to Home Energy Savings
(ACEEE, 8th edition, 2003) and the Rocky Mountain Institute's comprehensive textbook
Green Development: Integrating Ecology and Real Estate
(John Wiley & Sons, 1998). He has also written hundreds of articles for other publications, including
Fine Homebuilding
,
Architectural Record
,
Landscape Architecture
, the
Journal of Light Construction
, and
Popular Science
. Along with writing about design and construction, Alex has written four guidebooks on quiet-water paddling published by the Appalachian Mountain Club—covering all of New England and New York State. (You can
order Alex's books online
.) Alex served on the board of directors of the
U.S. Green Building Council
for five years and he is currently a trustee of
The Nature Conservancy - Vermont Chapter
.
Published October 30, 2007 Permalink Citation
(2007, October 30). LIVE Contributor: Alex Wilson. Retrieved from https://www.buildinggreen.com/news-article/live-contributor-alex-wilson