News Brief
2004 Green Roof Awards
Green Roofs for Healthy Cities (GRHC), the organization most actively promoting green roofs in North America, has announced the winners of its second annual Awards of Excellence.
Winners were selected for industrial and commercial, institutional, and residential projects for both intensive (with more than 6" of growing medium) and extensive (with 6" or less) green roofs. Awards will be presented during the Greening Rooftops for Sustainable Communities conference, held June 2–4, 2004. GRHC is online at www.greenroofs.org.
•Intensive Residential: Balmori Associates, Inc. for the Solaire at Battery Park City in New York City. The residential high-rise includes a 5,000 ft2 (465 m2) intensive terrace green roof on the 19th floor and a 4,800 ft2 (445 m2) extensive green roof on the 28th floor.
•Extensive Residential: Shim-Sutcliffe Architects for Island House in Thousand Islands, Ontario. This single-family residence, located on an island in the St. Lawrence River, includes 1,700 ft2 (160 m2) of wildflowers and sedums on an upper and lower roof.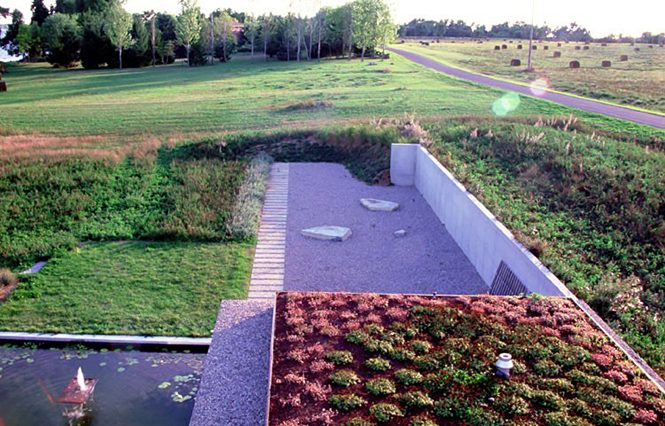 •Intensive Institutional: Roofscapes, Inc. for the Oaklyn Branch Library in Evansville, Indiana. This 17,250 ft2 (1,600 m2) green roof, accessible to the public, is planted with native prairie plants. Book circulation has increased threefold since the new library opened.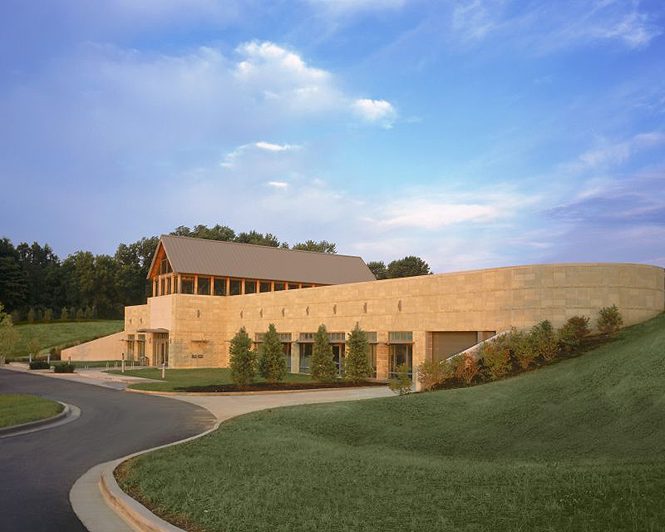 •Extensive Institutional: Roofscapes, Inc. for the Life Expression Wellness Center in Sugar Loaf, Pennsylvania. This 6,000 ft2 (560 m2) green roof, atop a chiropractic center, is the steepest-pitched green roof in North America.
•Intensive Industrial/Commercial: Jeffery L. Bruce & Co. in association with Peter Lindsay Schaudt Landscape Architecture, Inc. for Soldier Field at the North Burnham Park redevelopment in Chicago, Illinois. This park covers more than 5.5 acres (2.2 ha) atop a sloping parking garage. It includes a number of shade trees and is expected to host hundreds of thousands of visitors each year.
•Extensive Industrial/Commercial: William McDonough + Partners for the Ford Dearborn Assembly Plant in Dearborn, Michigan. At 454,000 ft2 or 10.4 acres (4.2 ha), this is the largest green roof in the world. The green roof is expected to result in a 7% reduction in energy consumption.
Published June 1, 2004 Permalink Citation
(2004, June 1). 2004 Green Roof Awards. Retrieved from https://www.buildinggreen.com/newsbrief/2004-green-roof-awards