Op-Ed
A Manufacturer's Guide to a Successful Sustainability Platform
Manufacturers have a unique role in sustainable building and LEED—and they don't need to leave profits behind.
Words may inspire, but it's action that creates change.
             –Simon Sinek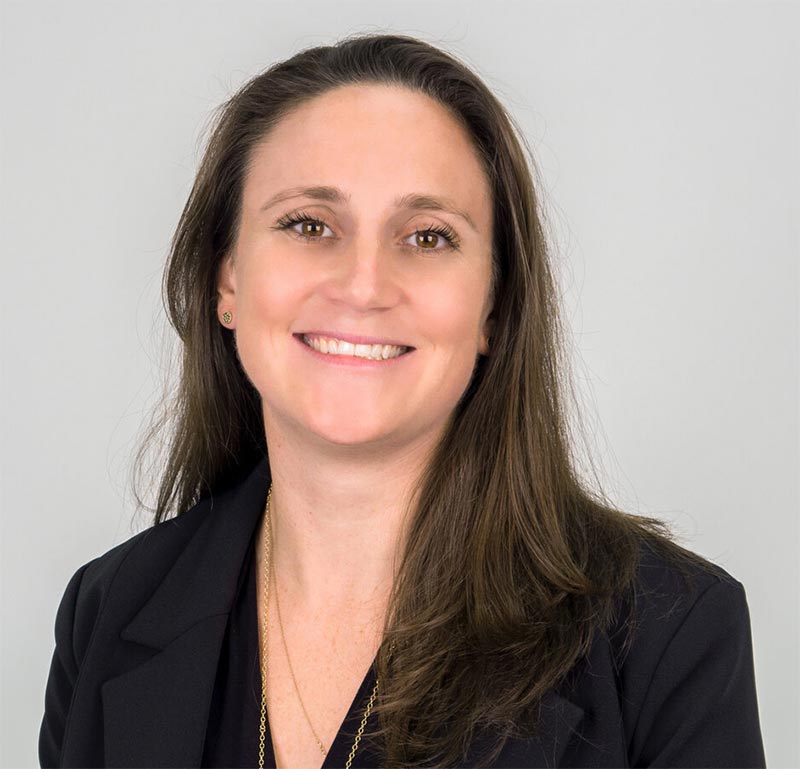 Building owners, architects, and others on the value chain have many opportunities to make headway into sustainable building, but there are also unique steps that manufacturers can take to help improve and promote products while also working towards lessening the environmental and human-health impacts of their products.
A key to most all of these things will be transparency and advocacy; if your organization is not prepared to take those steps, then moving into sustainability may be a more difficult goal to achieve.
Numerous manufacturers have learned to navigate the landscape of the sustainable built environment. Here are some of the tips to utilize sustainability as a strategic business enabler.
1. Understand your life-cycle Impacts and your compositional chemistry
Simply put, a life-cycle assessment (LCA) is a cradle-to-grave (or sometimes cradle-to-cradle) analysis that is designed to assess all of the environmental impacts associated with every stage of a product's life. This includes raw material extraction through processing, manufacturing, distribution methods, usage, and then disposal.
An LCA gives a manufacturer, and potential clients, a holistic view of the environmental impact that goes into a product. It will aid in most every step that follows, and it will also help guide other courses of action that can be taken to reduce impact while evaluating cost and performance.
While working to complete your life-cycle assessments, you begin working with your suppliers. Collecting information on the raw materials they supply to you—including the Chemical Abstract Numbers associated with these chemistries down to the 100ppm level (.01%)—will ensure you can answer all customer requests through transparency platforms (see section 2 below).  
2. Develop HPDs, EPDs, and Declare Labels, and get certified
Transparency is one of the most valuable forms of communication to display your company's commitment to sustainability in the current market. All major green building standards in the United States have credits, features, or imperatives that have requirements asking for manufacturers to disclose their total environmental impacts and human-health impacts through a myriad of various platforms.
Environmental Product Declarations:
A reporting form for your life-cycle assessment, environmental product declarations (EPDs) is developed in accordance with every product category's product category rule (PCR, the guidelines agreed upon by a particular industry for conducting the LCA and reporting results). EPDs are a summary of the life-cycle impact results of a product category based on the PCR. Externally third-party-verified EPDs are the most common form of EPDs on the market. There are also industry-wide and internally verified EPDs that can help support transparency surrounding your product's life-cycle impacts.
Human-health and disclosure transparency platforms could include:
A Health Product Declaration that has been developed in accordance the most recent Health Product Declaration Collaborative HPD Open Standard
A Manufacturer Inventory, which is a free-form template—The LEED v4 and v4.1 reference guides provide great insight into what data is needed to complete a LEED-compliant Manufacturer Inventory.
A Declare label or Living Product Challenge certification—Programs created and run by the International Living Future Institute require disclosure of chemistry to the 100ppm (.01%) level and, at the "Red List Free" level, also confirms that a product has no Red List Chemicals.
Cradle to Cradle—This multi-attribute assessment also focuses on human-health impacts of chemistries throughout the supply chain of building products.
3. Implement these documents into material libraries like Mindful Materials
Mindful Materials is a platform for industry, created by industry. A resource library that is aimed at helping the building industry connect with manufacturers for product sourcing. It is 'brand-agnostic' as well as free to join and use, with the purpose of making sustainable building more attainable.
Manufacturers should be adding their products into this database. There is an ability to upload all relevant sustainable product information, disclosures, certifications, and data sheets to help drive awareness and potentially generate sales.
Adding your information into this type of library allows architects and designers to more easily find sustainability information from multiple manufacturers, and streamlines the time it takes to pursue material requirements for green building projects.
4. Train your sales and marketing team on how to communicate sustainability
Historically, the sales team and the marketing team were two independent operations with very little crossover. Having these two arms of your business educated on how to message your sustainability commitments is essential to the longer-term success of a program.
Having these two groups working in concert is especially important in sustainability. There is a unique language to sustainability that may not exist in other aspects of a corporate landscape, and teams need to have a firm grasp on this language. The old adage that the left hand doesn't know what the right is doing simply cannot happen between sales and marketing to push a sustainability program.
It is incumbent on leadership not only to make sure that marketing is supporting sales but also to allow sales to be heard by the marketing group.
Have them both at the table for simple discussions to lay out:
a common understanding of the kinds of buyers you are looking to attract
the greatest pain points that sales sees for clients to overcome
some product differentiators that need to be highlighted based on experience in the market
what questions are most commonly asked so that they can be addressed
This approach will make sure that the sales team feels included and also will give the marketing team guidance on where to strike—but also the freedom to be creative.
Additionally, ensuring that the direct sales team and the sales reps are trained in understanding how to discuss the sustainability aspects of products and operations is essential. A common complaint from the architecture and design community is that sales reps do not know about sustainability, and this causes many delays in projects' progress. If the boots on the ground know how to discuss sustainability programs, manufacturers will reap the benefits.
5. Join the Closing the Transparency Loop Movement and the Living Product 50
There is a simple truth regarding truly impactful, industry-wide, sustainable change and that is that it cannot be achieved by any single organization. A sustainability revolution takes a concerted effort from every sector in the value chain, from manufacturers and suppliers to architects, specifiers and building owners. Moreover, it requires shared responsibility and accountability with an industry-wide understanding of sustainability goals, and a serious commitment to meeting them. Nowhere is this more relevant than in the building industry.
The goal of the Closing the Transparency Loop movement is to ultimately prove the business case for investment in sustainability at every level of the built environment value chain, and it's seen significant progress in the market to date.
Two blog posts detail the history and progress of this movement.
The Living Product 50 is another way to obtain brand recognition as one of the leading manufacturers in the sustainability movement—and to participate in various initiatives. The group is a collective voice for building product manufacturers that have invested in sustainability. Becoming a part of the collective voice will enable your organization to reap the benefits much more quickly compared with going to customers and suppliers on your own. While the LP50 is an initiative of the International Living Future Institute, the goal of the group and the CTL movement is to accelerate the growth of all green building certifications and product sustainability initiatives, for the benefit of all.
For more information on the LP50, visit the LP50 website. To join the LP50 movement or learn more, contact Alex Muller.
6. Track sales dollars associated with sustainability to prove there is a return on investment and to ensure you're investing in the right programs for your product category
As even the most sustainable businesses are still business, there is a real need to prove the value of leveraging a sustainability program, which will ensure continued investment.
When discussing sustainability with leadership, you will need to come armed with the residual savings and a bottom-line analysis. You will need to track sales associated with various aspects of your sustainability program.
A sustainability program should be part of every sales meeting, and sustainability resources should be available to support your sales team in communicating with customers. Communication is key throughout the sales team to ensure appropriate tracking of sustainability-related sales. Each individual organization will need to develop its own process and procedure to ensure the appropriate level and details are tracked with their sales tracking systems.
7. Optimize. Show how you have reduced your overall environmental and human health impacts.
The transparency movement really started in 2013 with the release of LEED v4. That was just the beginning of manufacturers understanding their total life-cycle impacts and total human-health impacts. After seven years of progress, with numerous manufacturers just benchmarking and obtaining an understanding of these impacts, the industry is poised to see manufacturers now prove they have reduced these impacts.
One of the most important ways a manufacturer can show this is through its product's reduction in embodied carbon and joining the movement/discussions in the industry on this important topic.
Embodied carbon is the amount of carbon dioxide emitted during the manufacture, transport and construction of building materials, together with end-of-life emissions.
There has been great progress in the market to assess and reduce a building's operational carbon, but that only reduces the building's total life-cycle impact by so much. Project teams now are focusing on embodied carbon, using products that actually have tracked and can prove they have reduced their carbon impacts on a life-cycle basis.
There are numerous initiatives occurring in the market and tools being developed that help project teams make better purchasing decisions surrounding embodied carbon, like the Embodied Carbon in Construction Calculator (EC3) from the folks at Building Transparency.org. All manufacturers, upon completion of their initial life-cycle assessment, should immediately start making progress to reduce total life-cycle impacts and start touting these achievements and successes to the market.
In terms of human-health optimization, after screening your chemistries and identifying chemistries that may be GreenScreen Benchmark 1 or Red List Chemicals, your company within your R&D team may develop opportunities or new products that remove these types of chemistries. Multi-attribute certifications like the Living Product Challenge or Cradle to Cradle provide valuable third-party verification that your company has made progress to optimize your products on a human-health basis.
As mentioned, it will take all of us collectively working together to make the change we want to see or need to see in our ever-evolving marketplace to ensure that the buildings that support our daily lives have a lesser impact. It is a responsibility of all businesses to make sure they are making responsible manufacturing decisions and developing products with a lower environmental and human-health impact. Sustainability should be thought of as a strategic business enabler for your business, not an added cost.
Published August 14, 2020 Permalink Citation
Bevan, A. (2020, August 14). A Manufacturer's Guide to a Successful Sustainability Platform. Retrieved from https://www.buildinggreen.com/op-ed/manufacturer-s-guide-successful-sustainability-platform